Mornings can be the most chaotic and super rushy part of the day, what with getting the kids up,...
read more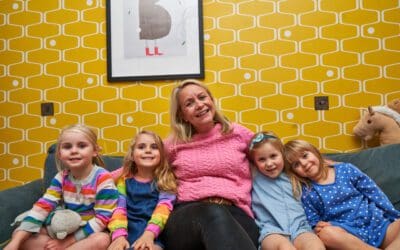 KATE BALL, FOUNDER OF MINI FIRST AID WITH 4 of HER 6 CHILDREN © TOM PITFIELD FOR BROOD MAGAZINEInspirational Mum of 6, Kate Ball, started her award winning business, Mini First Aid in 2014, right from her kitchen table. She quickly saw the potential for growth and...
read more
SEB HEELEY, SPIRIT OF MANCHESTER & ADRIAN ADAIR FOR MORSON. IMAGES © BROOD MAGAZINEIn this feature, I catch up with master distiller and co-founder of The Spirit of Manchester, Seb Heeley. Jen Wiggins and Seb Heeley started distilling gin in the dining room of...
read more
CONTENT CREATION📷 My Perspective On Content Creation by Oli Dunn I try to create more than I consume, I LOVE the creative process, I love creation of any kind, written, audio, video, painting, photography, the list goes on, it's expressive, it's expansive, it's...
read more