KATE BALL, FOUNDER OF MINI FIRST AID WITH 4 of HER 6 CHILDREN © TOM PITFIELD FOR BROOD MAGAZINE
Inspirational Mum of 6, Kate Ball, started her award winning business, Mini First Aid in 2014, right from her kitchen table. She quickly saw the potential for growth and franchised the business a mere year later.  At the time, Kate had two young children, Alfie and Grace, but by 2021 when Kate appeared on the hit BBC series Dragons' Den, she had 6 children after having two sets of twins! Kate, together with husband and business partner Matt, and four of their six children stepped into the infamous Dragons' Den, to give an impressive pitch (even with their brood in tow). This resulted in an investment from the hugely successful, multi millionaire Mum of two, Sara Davies MBE!
We had the pleasure of sitting down with Kate at her beautiful family home, and heard all about her inspiring business journey, and the heartbreaking reason behind her drive to educate others about first aid. We also enjoyed one of our most chaotic and fun shoots to date, with Kate and the youngest four of her children – her two sets of twins, four beautiful and lively girls: Emily and Olivia, and Poppy and Amelia! 
KATE BALL, FOUNDER OF MINI FIRST AID WITH 4 of HER 6 CHILDREN © TOM PITFIELD FOR BROOD MAGAZINE
Tell us a little bit about your career before starting Mini First AId and at which point in your career did you become a mum?
"I had a big corporate training role for Mars which I loved and when I had my first child, Alfie, I was really lucky to have a year's maternity leave with full pay! It showed how much they value staff and their families, and that they want you to go back. And it was fantastic, but when you were back at work, you were BACK!  I managed to negotiate flexible working down to four days. However, this effectively meant that I was still doing my 5 day job, but in 4.I know this is a common story for so many women who return to work after having a baby. So it was really hard, but I actually fell pregnant with my second child, Grace, quite quickly (there's only 20 months between Alfie and Grace). During my maternity leave with Grace, there was a company restructure and my job was going to change. This was going to mean more travel and time away from home. I had two young babies and I just didn't want to do that on a regular basis. So, I took redundancy and began to look for other opportunities, which led me to some consultancy work around training and HR. But in the back of mind was always this first aid idea niggling at me."
What inspired you to start a business in first aid and at what point did you decide to dive into the world of entrepreneurship? 
"Educating people about first aid and specifically CPR, has been something I have wanted to do ever since losing my brother, Matt. Matt had a condition called cardiomyopathy, a heart condition that we have seen in the media more recently having affected some footballers. The condition means that damage to the heart builds and then suddenly the person affected goes into cardiac arrest. When you hear about it happening to  footballers, a doctor is present, the defibrillator is there. Thankfully, we have also seen campaigns for defibrillators to be present at all grassroot football games. Unfortunately, my brother was on a beach in Portsmouth when it happened to him. There was no defibrillator and his friends did not know how to do CPR. We don't hold them responsible in any way, but it's always in the back of your mind: What if this group of young people knew how to do CPR until the paramedics arrived? 
So your brother Matt is very much your inspiration? 
Absolutely. I've always thought: What can I do to help prevent this from happening to other families? I think when somebody dies, some people go straight into activist mode and set up a charity, or start running marathons, but we as a family weren't really there when it first happened. It was a huge shock and took a long time to get to that point. My brother was only 22 years old when he died and I was only 24, so myself and my parents were just dealing with the fact that he had gone. But it was something that was always in the back of my mind. And then when the moment came, I knew I had the skills to write quality training courses and identified a gap in the market . Accessible first aid courses weren't readily available in my area, and that is where the germ of an idea came from.
So how did you get started with your own first aid business?
I got myself trained up and one of my mates worked as graphic designer and I paid him with a bottle of red wine to design me a logo ( The Mini First Aid logo). And he did a really thorough job and we still use that logo today! And then I started running Mini First Aid classes for parents and carers, alongside my consultancy work and juggling my two young children. In the beginning, I ran the classes in  my spare time and saw it as me doing something worthwhile, whichs gave me a bit of extra money. It grew from there and now there are over 70 franchises across the UK and we train around a thousand people adults and children every week in basic and lifesaving first aid!"
As it's a passion project for you as well as a business, what's the most rewarding thing about running Mini First Aid?
"We get messages from people every week telling us about different first aid situations which have happened to their baby or child, and because they attended a Mini First Aid class, they knew what to do. Often, this has saved their child's life. We sent out a newsletter last week, about a family who managed to successfully deliver CPR to their baby, and you can't read to the end without crying. I am not interested in getting any glory for that, but feel passionately about educating people and making a difference.  The fact that we are growing a successful business that we can earn a living from, and that all of our trainers can earn a living from, gives me a massive amount of satisfaction."
How has your business developed over the years? 
"As well as training adults in first aid for abies and toddlers, we now train school children in first aid. In the last academic year, Mini First Aid trained 80,000 children, which is incredible! I was amazed by that, but my husband Matt – who runs all the commercial side of the business, made a point in stating that there are 6 million primary school children in the UK, so there is still a long way for us to go! [She laughs] But to go from nothing to 80,000 in 7 years, gives us a real sense of achievement! Watch this space as we're about to introduce a nsew groundbreaking class!"
At what point did your husband come into the business?      
"We had just moved into our new house, done a renovation and we decided to have a third baby. When we started trying, I had a miscarriage. Sadly, it was a missed miscarriage – where you don't miscarry the baby, so you have to have an operation – which was horrible. We had a lovely midwife who told us that although it hadn't worked out this time around, if we wanted to get pregnant again,we should go for it. Then when I did fall pregnant, we went for the scan and there were two heartbeats! It was a proper fall off your chair moment. It felt like a gift – like the universe was saying you've lost one, so you're going to have two! So it felt really lovely. And at that point I was 'Mini First Aid' completely on my own. I was marketing, PR, finance, website – I was everything! I was managing everything to a point and just about getting away with it, but it was very entry level and I said to Matt: "I can't do this and have two tiny babies at home – as well as Alfie and Grace." Matt was running an events company at the time (he's a professional musician), so completely out of the realms of first aid. But he does know how to run a business and offered to come on board for 6 months, to give me 'a break' when the twins arrived. As if!' [she laughs] Six years later, he is the Operational Director of Mini First Aid. We also have a team of 9 people in our Head Office, who look after our franchises, commercial operations and marketing etc. 
Your business is obviously like your seventh baby – especially because of the personal connection, how do you find having franchises of your business, because it can often be hard to let go and delegate when you are so passionate about your business. 
"Oh my god yes! It was really hard as I am a bit of a control freak. Even now, if I read something that one of our trainers has written on social media and it isn't quite the wording I would have used, it can niggle at me. I still have to have a word with myself and say: "Right, come on Kate, it's still getting the message out there, there's nothing negative about it and it doesn't matter if it's not quite in my style.' I also have a really good Franchise Manager , Gemma, who is really proactive in making sure everything is delivered on brand, and the style of training is replicated to the same standards throughout the franchises. But you do have to learn to let go, as your business grows or you cannot continue to expand."
IMAGE COURTESY OF THE DAILY MAIL | © DAVID VENNI /
©
BBC, DRAGON'S DEN
What has been the hardest thing that you have encountered since starting your business?
"We had a situation in the very early days where someone picked up what we did and completely copied it! At the time, I felt like someone had stabbed me in the heart, because of all of the blood, sweat and tears that goes into starting a new business, and then someone just gave it a slightly different name and ran with it. It's so hard because from a legal perspective, you can't really do anything. We're also teaching first aid, so you don't want to be aggressive, because you feel like you should be saying: "It's brilliant that you're teaching CPR, but I just wish you weren't doing it in the exact same way as Mini First Aid!' I remember someone advising me to take it as a compliment. You have to have thick skin and I'm getting better, because we do have competition in the market now, as people have seen we have a good business model.  
How did appearing on Dragon's Den change things for your company and also for you as a family as you had all six children at that point? 
"It changed things massively for us, and yes, we did have 6 children at that point! When we did our audition for the BBC, they liked our reference to children's first aid as they thought it would work well on camera rather than demonstrating our first aid kit. So whilst we were going on there to pitch for investment for developing products, producers wanted to showcase the work we do with children. We were actually due to have other children on set with us, but then Covid hit, so they asked us to bring our own children! At first, we considered changing our pitch as there was NO way we were going to take the children on the show. But then we considered what the BBC had said, and decided we just needed to go for it! So we practised at home and even the night before, and we were still panicking that it was going to be a massive mistake. Our first set of twins were only three at the time, and you know what three year olds are like! We also didn't want our older two to feel any pressure because that's not fair on them. Mini First Aid is our business and we didn't want Grace or Alfie to feel nervous, so we kept reassuring them that it was fine, and there was nothing to worry about. Our children did brilliantly and then left the set whilst Matt and I were grilled. The process is gruelling! We were thrilled to get Sara as an investor, one  – because she is a working mum and two –  because she gets us as a couple, as her husband runs her business with her. We felt that she had the right persona and we've been proved right. When we walked out and got into the lift we were like 'YES! We did it! And I just burst into tears!"
What is it like working with Sara Davies and her team?
Sara and her husband, Simon are just the most down to earth, kind and lovely people. And as much as Sara can't constantly be involved, nothing is too much trouble for her and we actually see her every quarter for half a day, which is great and we've done that for the last two years now. 
Sara has been a really good mentor for me. She does Facebook Live on our internal group with our franchises about twice a year, and has been a huge help with the retail side of our business. We had some retailers lined up to stock our first aid kits before the show, but hadn't committed, and as soon as we started working with Sara and they knew about Dragons' Den, it was a done deal. Some of them even doubled their orders. Sara opens doors for us in the media too, because she has really good connections which is invaluable!"
How did the children react to the news that you had been successful in the 'Den'?
"What was lovely was that the children had been taken off and were being looked after. Then the crew brought the children to wait for us at the other side of the lift and told them the news before we arrived, so they literally leapt on us, shouting: "You did it!" So we all went to McDonalds to celebrate as we'd promised this to the children after the pitch. We had totally forgotten that our microphones were still on, so when all the unedited footage was sent to Sara's team, Simon (Sara's husband) listened to the audio file. When we met him for the first time he said: 'We knew you were our kind of people, because you bribe your kids with McDonalds!' [We all laugh].
What would advise other people who are only at the start of their journey in business, and how do you keep the vision through those blood sweat and tears? 
"One of the things that I would say to anyone starting a business, is to make sure you do your research and know your numbers, so that you can work out from the very beginning whether you can make some money from it. From the start, you need to look at other businesses that you like and see what they are doing well. What is it that they are doing that appeals to their audience? This can help you take the best bits, to help you build your brand. For me it wasn't all first aid brands, as I wanted to change the way first aid brands were seen and delivered. I looked at baby brands and how accessible they were. This really helped to guide our website designer for example, as I was able to say 'I love how this looks and can you make this bit look like that?' So I think looking around for other brands you find aspirational and you can gain inspiration from is really important. 
And I think the final piece of advice I would give, is finding your own balance between work and family. I would never say I'm an expert because sometimes it can be a nightmare, but I really do try to work when I am 'at work' and be 'in the family' when I'm with the family. Whenever I've tried to mix the two, that's when it's gone horribly wrong! If I'm sitting with my laptop when the children come home from school, they will just climb all over me and close my laptop and I may as well give up. So sometimes that means that I might be an hour longer at work but when I'm home I can be present. To help me separate that, I used to go out to work even if that meant I went and sat in a coffee shop, but at least that way I wasn't balancing my laptop on the playdough or getting stressed if someone made a noise whilst I was on the phone! And I know it's not always that easy as sometimes things happen to throw a curveball when you have a family, or things don't fit in with when people want you to do stuff. I was recently asked to sdo a radio interview at 7.30am and I had to go into the bathroom and lock the door and just pray that someone didn't come knocking at the door shouting 'Mummy, Mummy, Mummy!' And I felt so stressed. I think sometimes I do things like that to remind myself how stressful it is and how important it is to keep it separate as much as possible!"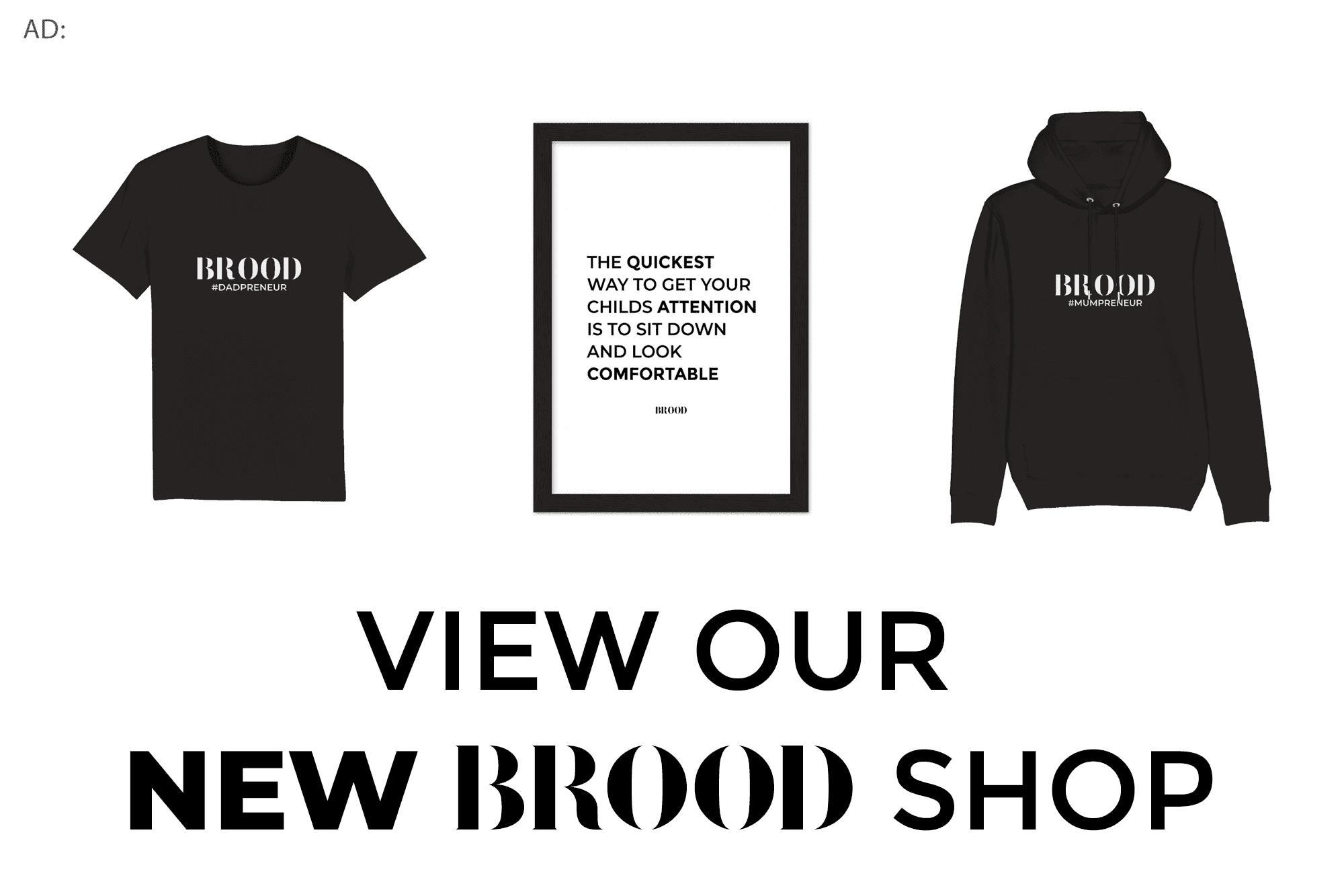 Interviewed by Lolo Stubbs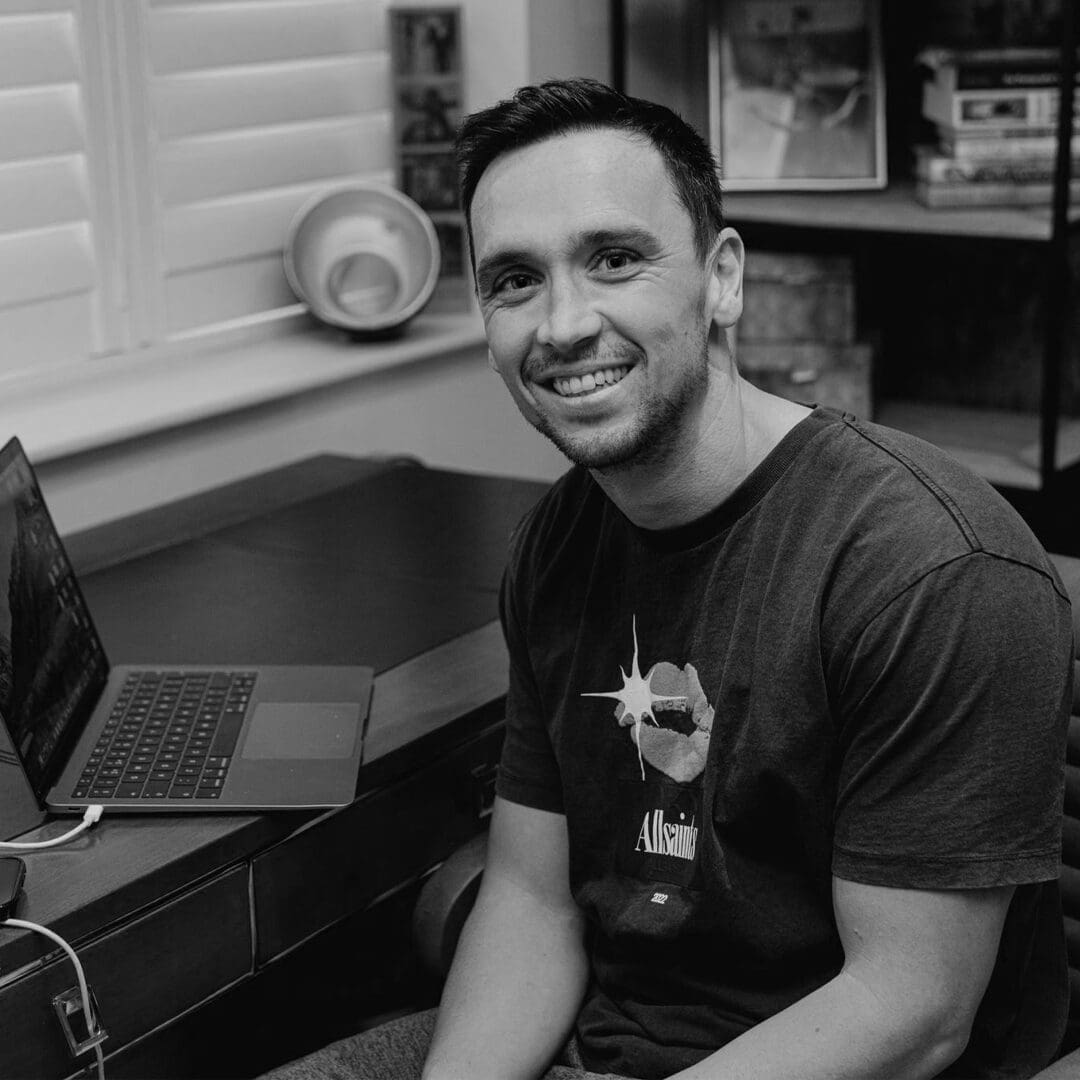 PHOTOGRAPHY BY TOM PITFIELD
 KEEP UP TO DATE WITH BROOD:
  The decision to invest in the buy-to-let property market is not one to be taken lightly. It's a significant financial commitment that requires careful consideration, and there is often debate about whether current market conditions should dictate this choice....
read more