AN ICON. OUR QUEEN. A MOTHER.
The devastating loss of our Queen has been felt not just throughout our country, the commonwealth but across the whole world. She was the heartbeat of the nation during so many of our country's ups and downs, often providing poignant words that provided comfort to so many during many difficult times in British history. She was a remarkable and unique woman, and she lived the most extraordinary life, with duty running through the very core of everything she did. She was an icon. A beloved mother, grandmother, and great grandmother. The Queen was said to have referred to being a mum as 'the ONLY job' whilst presenting Oscar winning actress Kate Winslet her CBE in 2012 as they discussed careers and motherhood.
We wanted to look back at the Queen's incredible life and see how she managed juggling the crown and her role as a mum of four. The Queen was already a mum of two when she became Queen and when she later had her third child, she became the first reigning monarch to give birth in over a century!
The Queen was not one to shy away from hard work, or to demonstrate her devotion to her country even from an early age. In World War Two she joined the land army as a driver and mechanic (skills that came in useful throughout her life particularly during her trips to Balmoral where she was regularly seen driving herself around the estate).  In the Queen's 21st speech she declared that "her whole life whether it be long or short, shall be devoted to your service and the service of our great imperial family to which we all belong". Words that came to define her as she ended up as our longest reigning monarch, serving her country and the commonwealth as our Queen for 70 years.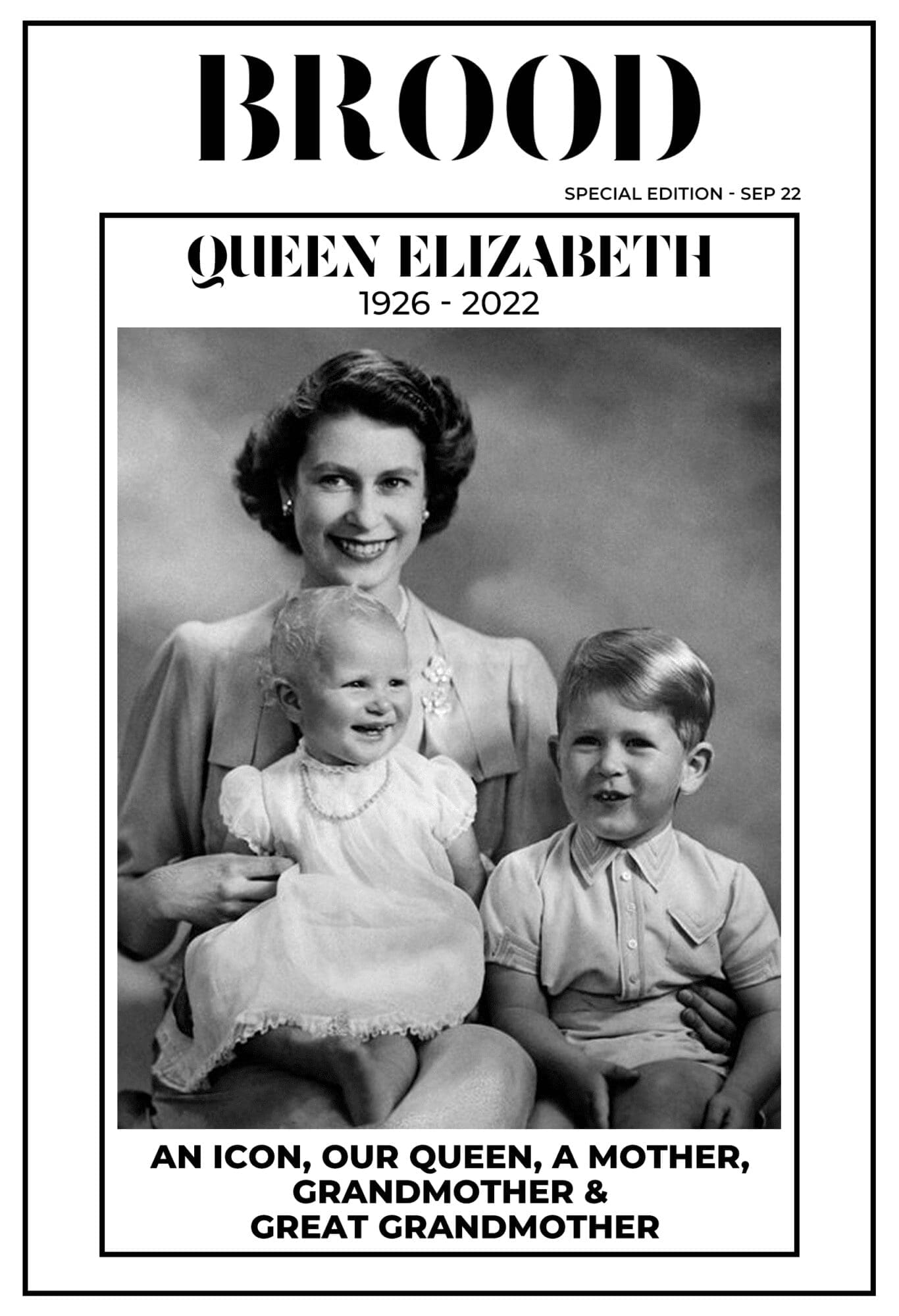 The Queen's wedding to Prince Phillip lit up post-war Britain, and it wasn't long before the Royal couple embarked on family life, first welcoming a son – Prince Charles, then shortly after, their daughter Princess Anne.
In Feb 1952 whilst on a Royal Tour in Kenya, the Queen was delivered the devasting news that her beloved father had passed away and that she was now the Queen, at only 25 years of age. Life from that moment dramatically changed for the newly wed couple and their young children, as her duty to the crown and formal obligations would overshadow her family life. During her time at the helm of our throne Queen Elizabeth visited over 100 countries; famously leaving Charles and Anne behind with their Nanny's for 6 months, whilst herself and Prince Phillip toured Australia – this of course wasn't usual for these times, or given the Queens role, but it must have been difficult, nonetheless.
Queen Elizabeth II saw 15 prime ministers come and go from Downing Street, her first Prime Minister being the great Sir Winston Churchill. She opened parliament and bestowed honours upon thousands of British people.
Once the Queen was settled into her role as Queen, her and Prince Philip went on to have two more children, Andrew, and Prince Edward. She was notoriously more relaxed with her two younger children and took extended maternity leave after having Prince Edward where she enjoyed 18 months, focusing on enjoying being a mum.
Even when her children had grown up the stress and strain of being a mum was visible on a number of occasions particularly the year where she watched two of her children get divorced, notably stating in her Christmas speech that it hadn't been a good year.
When the immense tragedy of Diana's death hit the royal family and the world began mourning on an unprecedented scale, the Queen choose to keep her beloved grandsons Prince William and Prince Harry away from the public glaze, so that they could grieve privately and take in the news of their mother's sudden passing in the tranquil setting of their cherished family home in Balmoral. However, after the public anger grew at the lack of visibility from the royal family and the Queen's popularity dipped to an all time low, the Queen returned to Buckingham Palace and explained to her people that she had been putting her role as a grandmother first. A role that was visibly so important to her, and one that was illustrated by the close bonds that she shared with each of her grandchildren.
Years later she would also see her son, Andrew, whom she loved so much, become disgraced and bring shame upon himself and the royal family, due to sexual assault allegations, and his connections to the convicted paedophile Jeffery Epstein. The Queen stripped Andrew of all his military titles and royal patronages, and it was announced he was no longer allowed to use his HRH title in the wake of the events.
She watched on proudly as the 2012 Olympics were held in London. And during covid the Queen had the words that we all needed to hear – "We will be with our friends again. We will be with our families again. We will meet again." It was of course whilst coronavirus restrictions were still in place that the love of her life and her rock Prince Philip passed away. The loss of her husband would have had a profound effect on the Queen, but still she upheld her duties as monarch and the image of her sitting alone at his funeral is an image that touched everyone, royalist or not.
The Queen's Platinum Jubilee was celebrated triumphantly throughout the United Kingdom, with an array of street parties, traditional parades, and concerts, giving our children the opportunity to learn all about the Queen and her amazing legacy. Perhaps one of everyone's favourite moments from the platinum jubilee was when a film of the Queen having tea with Paddington Bear was aired on the big screen in front of Buckingham Palace. An iconic moment, that displayed the Queens renowned sense of humour and one that made the Queen the first British Monarch to become a film and TV character while she was still on the throne.
It is no wonder that Queen Elizabeth II was such a well-loved head of state and country, showing the utmost dedication until the end, as despite her documented health issues the Queen at the age of 96, appointed the new Prime Minister Liz Truss, just two days before the Queens death devastated the world.
OUR BROOD SHOP IS NOW

LIVE