NIGEL EASTHAM OF SUSTAINABILITYYARD & ADRIAN ADAIR FOR MORSON. IMAGES © BROOD MAGAZINE
In this feature for BROOD, I chat with Nigel Eastham, founder of SustainabilityYard, the app that is tackling construction waste head-on. The free, self-service app enables users to buy, sell or give away excess materials from every level of the construction industry, from DIY lovers to tradesmen, to large developers.
Three years ago, sustainability was placed firmly at the top of Nigel's agenda when the realities of dealing with building waste generated by his property development company collided with concern about the future environment of his children.
At a time when eco-consciousness is at the forefront for individuals and industry, it was a great opportunity to explore how Nigel is harnessing tech to enable positive, sustainable change in construction and the realities of being a tech-preneur juggling life.
NIGEL EASTHAM OF SUSTAINABILITYYARD & ADRIAN ADAIR FOR MORSON. IMAGES © BROOD MAGAZINE
Let's start with the app. So, tell me about SustainabilityYard…
Nigel: SustainabilityYard is a platform where users of any level within the construction industry can buy, sell or give away their excess building materials. We intend to promote and enable the circular economy of those building materials, finding them a new home rather than sending them to landfill, which unfortunately is what happens a lot of the time.
It's such a good idea. We've all, quite rightly, become more eco-conscious over the past few years but you've taken it to that next level – you've created a solution which will have a real impact now, and for the next generation.
Nigel: You know, we're not reinventing the wheel it's very much a classified ads platform, similar to Facebook Marketplace and eBay. But the difference is, is that SustainabilityYard is built on a peer-to-peer led community. Everybody that's on the platform is part of the construction community – that can be housing associations who are building 30, 40, 50 unit estates, national house builders and main contractors right down to local tradesmen and DIY lovers.
The businesses that are building big units have tons of, often useable, material that unfortunately goes to landfill. That's the reality. We want these companies to flood the app with those usable materials so that local tradesmen and DIY enthusiasts can get their hands on decent material either for free or at discount prices.
Users can set up a profile and advertise what they are selling. Once someone is interested in the materials they can open up a direct live chat with the seller to discuss the price and how to obtain the materials.
It lends itself to both sides and all scales. How has it been received in the industry so far?
Nigel: Really, really well. We've had some great traction from all the demographics I've just mentioned. There's no reason for people to say no to using the app; businesses can get rid of their unused materials for free and hit their sustainability targets, which they're heavily focused on nowadays.
For large construction companies there's no reason not to use it. Depending on what their business model is, at the end of a job, if they have a surplus or damaged material, they either save money on waste disposal or storage units. So it's a win-win.
We know it's working because we're growing fast. We are at over six and a half thousand users now. We think we can hit 10,000 by the end of the year, and if we do that then I think we'll reach 50,000 by Easter 2023.
Adrian: I hear you used to be a recruiter! Tell me about the journey from an office job to construction to tech-preneur. What inspired you to develop SustainabilityYard?
Nigel: I didn't become disillusioned with my office job, but I always had an eye on the property market and an opportunity came up. My parents were horrified when I said I was leaving my job to start a construction company!
I initially operated a small business that bought and flipped houses. As time went by and our projects got bigger I found I was chucking away a huge amount of material. I thought, there must be a better way, it's all perfectly reusable material, if not for me, for somebody else. And if I'm having these problems on a very, very small scale level, the bigger businesses must be having a similar issue.
The thought of hundreds of thousands of tons of materials being thrown into landfill didn't sit right with me, particularly as I have a young family – I'm concerned about their future and the state of the planet we'll be leaving them.
Adrian: So not being from a tech background was it difficult to add that tech element to your skillset and construction experience?
Nigel: Construction is my love, I'm always excited by a challenge and I like new things, but I'll be honest, getting to grips with technology and building a platform was quite a daunting prospect.
We've got a small team here, with just two from the construction industry who still run big construction firms. My other partner builds SAAS businesses, so I had his insight but, you know, it was still difficult. I found working with developers quite hard, mainly because I knew what I wanted, but I didn't know how to articulate how that would be transferred into a product. That's been the biggest challenge…working with developers who are exceptional at the job but not used to working with somebody like me who doesn't really know what to ask for.
And look, we've still not got the perfect platform. The app is still in the beta phase, I suppose you might say, but it always will be because we're always wanting to improve and build new things. The outlook is ever-evolving at the moment.
Adrian: Let's dive into the more personal side of your life. What's the reality like of being an entrepreneur and business owner, do you manage to switch off?
Nigel: Not really, but for me, it's manageable because I love what I do. You know, that's the saving grace.
It never stops. I'm working seven days and trying to squeeze in family time as well. I'm working on properties, on the Sustainability Yard app, I'm speaking to people constantly, and sending emails Saturday, and Sunday at 10:00 pm. Because it's your own business, you have to do it and you have to make it right. Nobody is cracking the whip and giving you deadlines asking for KPIs, you're solely accountable for what you're doing. It was a culture change to start with, but I've got to grips with it now.
Yes, it's a job because you've got to make it work to make money for your family, but the reality is, I love it and I've got such interest and such passion that it's no real hardship.
Adrian: I always say that to people, I loved placing people in jobs, I still get a massive buzz from hearing about our recruiters doing it. If you don't get that buzz, go and find something where you do. I think what's interesting is there's lots of chat about work/life balance these days and I know as a parent, it's not the easiest thing to achieve particularly if you're an entrepreneur. I listened to one of the podcasts that had Jay Shetty on, who's set up an app interestingly and he was saying at the start, he was working 16-17/18 hour days. There's no simple answer but if you love something it makes it easier.
Nigel: As long as you're loving it, you'll put the extra hard yards in.
NIGEL EASTHAM OF SUSTAINABILITYYARD & ADRIAN ADAIR FOR MORSON. IMAGES © BROOD MAGAZINE
Adrian: We've just spoken about work/life balance and I know you've got a young family. How have you seen your new business impact you and your family?
Nigel: You know, bar the long hours and being 'always on', the entrepreneurial lifestyle does have its benefits and that's predominantly down to flexibility. My wife works in Manchester and so I get to do the school runs which I love. I get these bonus moments of quality time with my kids, whether it's just in the car, having a laugh going home or making tea, I have the freedom to flex my time to prioritise family. I get to see how they develop outside of the set parameters of a typical working day. My wife is disappointed that she misses out on it at times, but we both feel that way and it's just a case of balancing it between us.
Adrian: You're a tag team of firefighters
Nigel: Yeah, a tag team of firefighters like in the WWE Royal Rumble!
Adrian: As your venture is all about sustainability, I'm wondering if you get your kids involved in the environmental conversation?
Nigel: You know, my kids were one of the driving factors behind Sustainability Yard. Three years ago, if you'd asked me 'do you love sustainability?' I'd have said no. It's there, I know about it, but I wasn't desperately bothered about it.
But you add children into the mix and you start to think about the future, their futures and how we're impacting the planet that we'll be leaving for them. And to be honest that scared me. My construction business highlighted glaringly how much waste was generated by construction and how my practices were impacting negatively on the environment – and I knew, if I was experiencing this as a small business, the issue was much, much wider.
Because of my work obviously, I'm keen to get them involved in living sustainably and we try and make this as engaging as possible. We do things like composting and recycling as a family – I want them to grow up with good environmental principles engrained.
Adrian: It's good getting them involved and excited. Do you think there should be more done in schools in terms of bringing sustainable learning into the curriculum?
Nigel: That's a great question. My daughter just started school actually, and funnily enough, they have started chatting about it. The conversation has come up in the classroom about how to make the earth 'last longer' (in her words!). It's on the school's radar, but of course, more can be done. It's just a case of raising awareness at that age and that's invaluable because they're the ones that are going to ultimately have to carry on the changes that we're making. Somebody said to me that 'climate change is the next space race' and that resonated with me. It's on everybody's lips and rightly so because if we don't act we're not going to have the same world in a few years. There has to be an awareness of it and we have to each do something, big or small.
Adrian: I couldn't agree more! And with your app, you've created a platform which facilitates positive action and will have a real impact. I've renovated a few houses over the years (my wife will say that she did all the work and I used to turn up at some stage!)… but it would have been great to have known about the app back then. Some of the stuff that you throw in a skip is frightening.
Nigel: Oh absolutely! On the flip side, if you don't skip it, you can put it in a storage unit and that's costing you £500-£600 a month. So, wherever you look, there's a cost and it's also a cost from a sustainability perspective, whether you store it and it never sees the light of day again. I used to have three lock-ups. I was paying a fortune for them. Every time a new job came along, I wouldn't even know what was in there, so I'd just buy more and it's just a vicious circle.
Adrian: So, for people who are interested in using SustainabilityYard, where can people download the app? How can they get in touch with you?
So simply, search for SustainabilityYard on the App Store or Google Play, download it and start using it. You can check us out on our website https://sustainabilityyard.com/ or find us on Instagram @Sustainability_Yard.
I'm constantly inspired by people who are driven to solve. The way Nigel has identified a problem and harnessed skills outside of his comfort zone to make his solution a reality is truly impressive. I'm sure everyone reading this is aware of the challenges of juggling work and life, particularly those nurturing a new business and new family. But I truly believe that anything is possible if you've got passion, and Nigel's story is a testament to that.
At Morson, we work with numerous organisations in the construction sector and every one of our clients is laser-focused on sustainability and taking action to make real-world change. Through SustainabilityYard, Nigel is going a step further, using tech to place responsibility in the hands of the individual and facilitate people to take action at every level. To influence real change and make the planet a safe, habitable place for our children and their children, we must work collectively – everyone from your big corporations to individual contractors needs to be willing and able to think sustainability first and change behaviours.
As a recruitment business that influences companies and people, Morson has an opportunity and a responsibility to drive positive change across commercial sectors on both a corporate and an individual level. Our EV company car fleet, Net Zero ambitions and 'Plant a Tree for Every Placement' campaign go some way to offsetting the carbon we generate as an organisation. However, I believe it's our ambition to create a culture of environmental awareness with eco champions to inspire the team to reduce emissions and prevent waste where we'll see real change.
Interviewed by Morson Group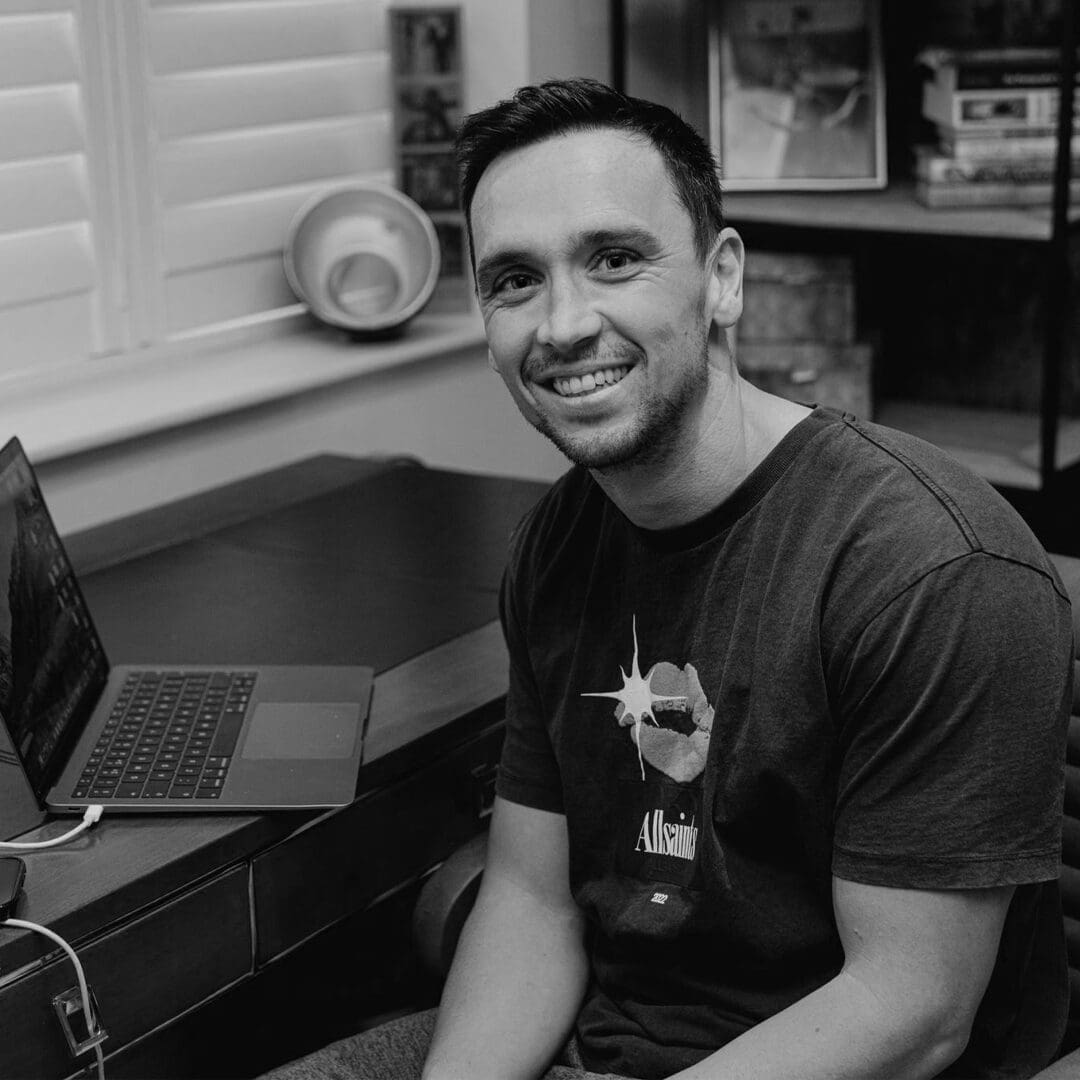 PHOTOGRAPHY BY TOM PITFIELD
 KEEP UP TO DATE WITH BROOD:
  The decision to invest in the buy-to-let property market is not one to be taken lightly. It's a significant financial commitment that requires careful consideration, and there is often debate about whether current market conditions should dictate this choice....
read more