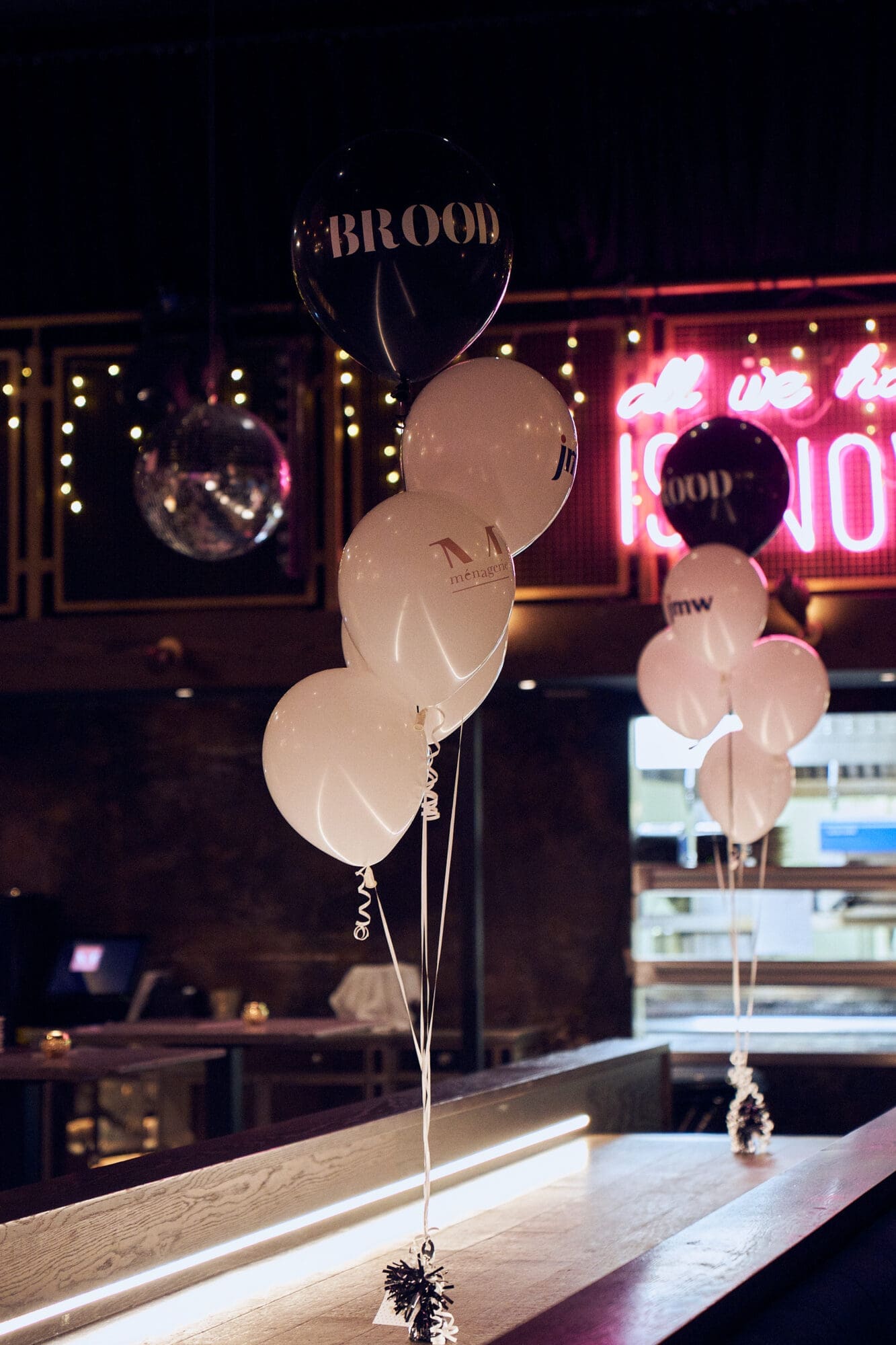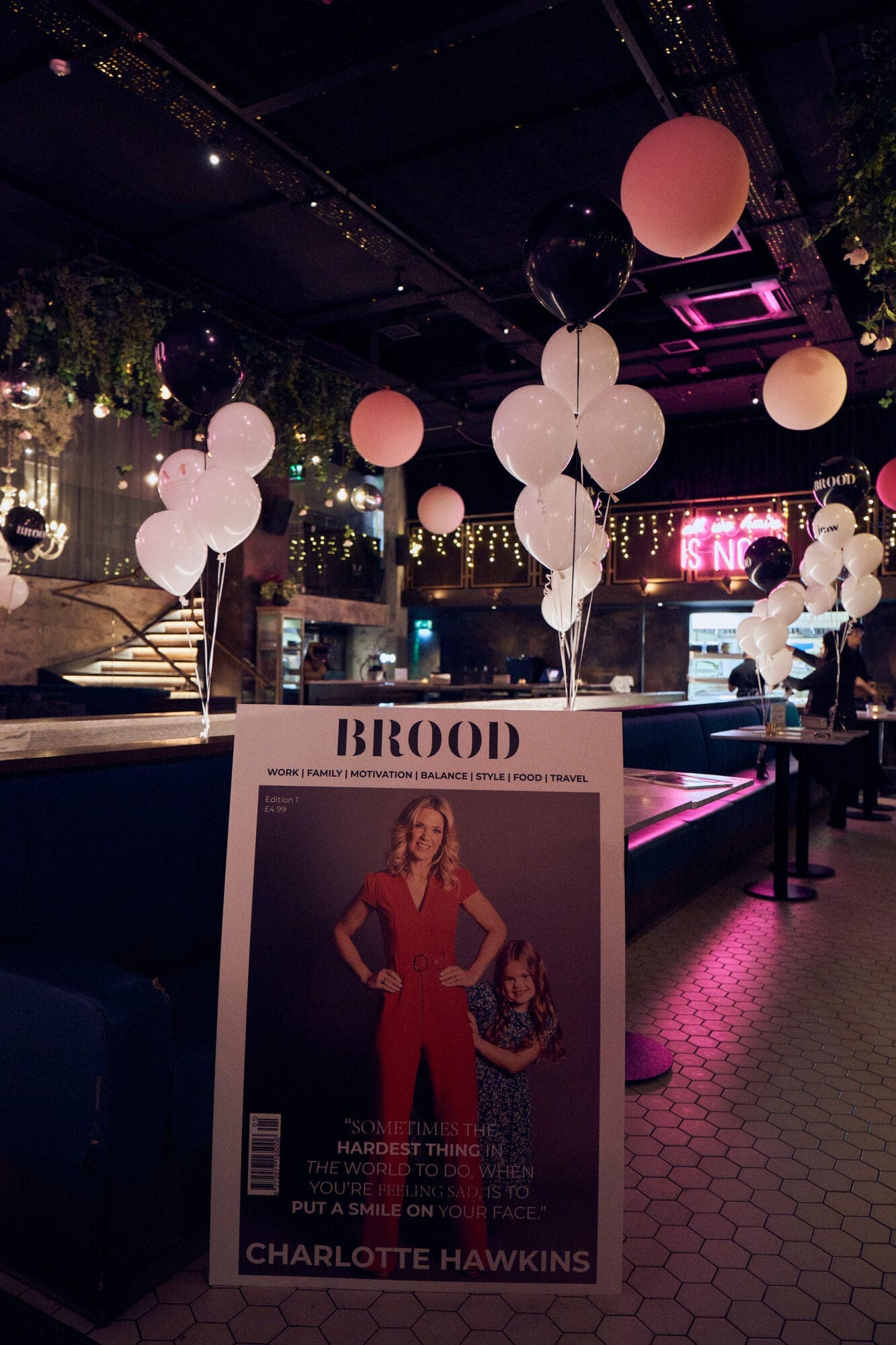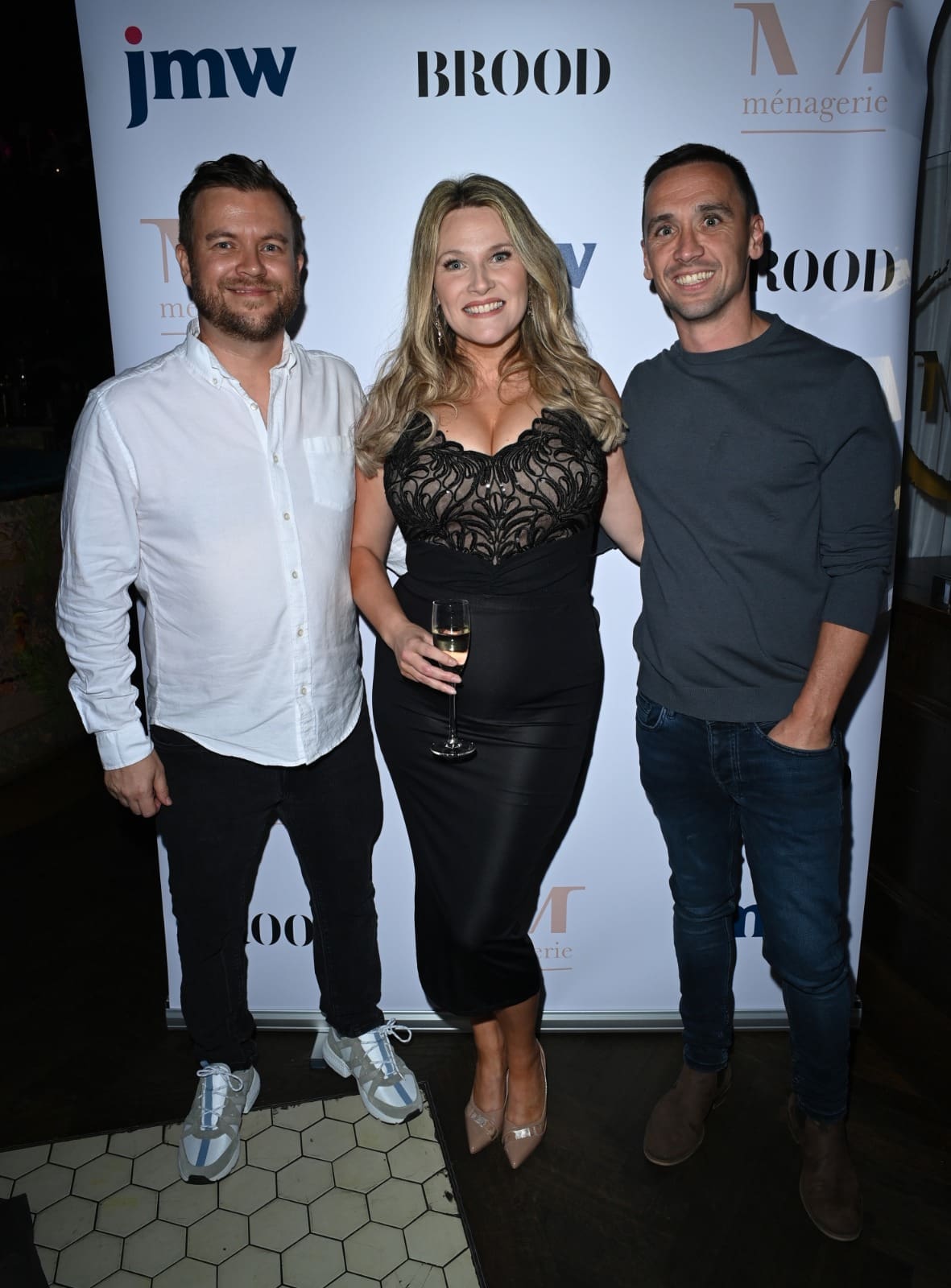 © Stephen Farrell Photography 
© Tom Pitfield Photography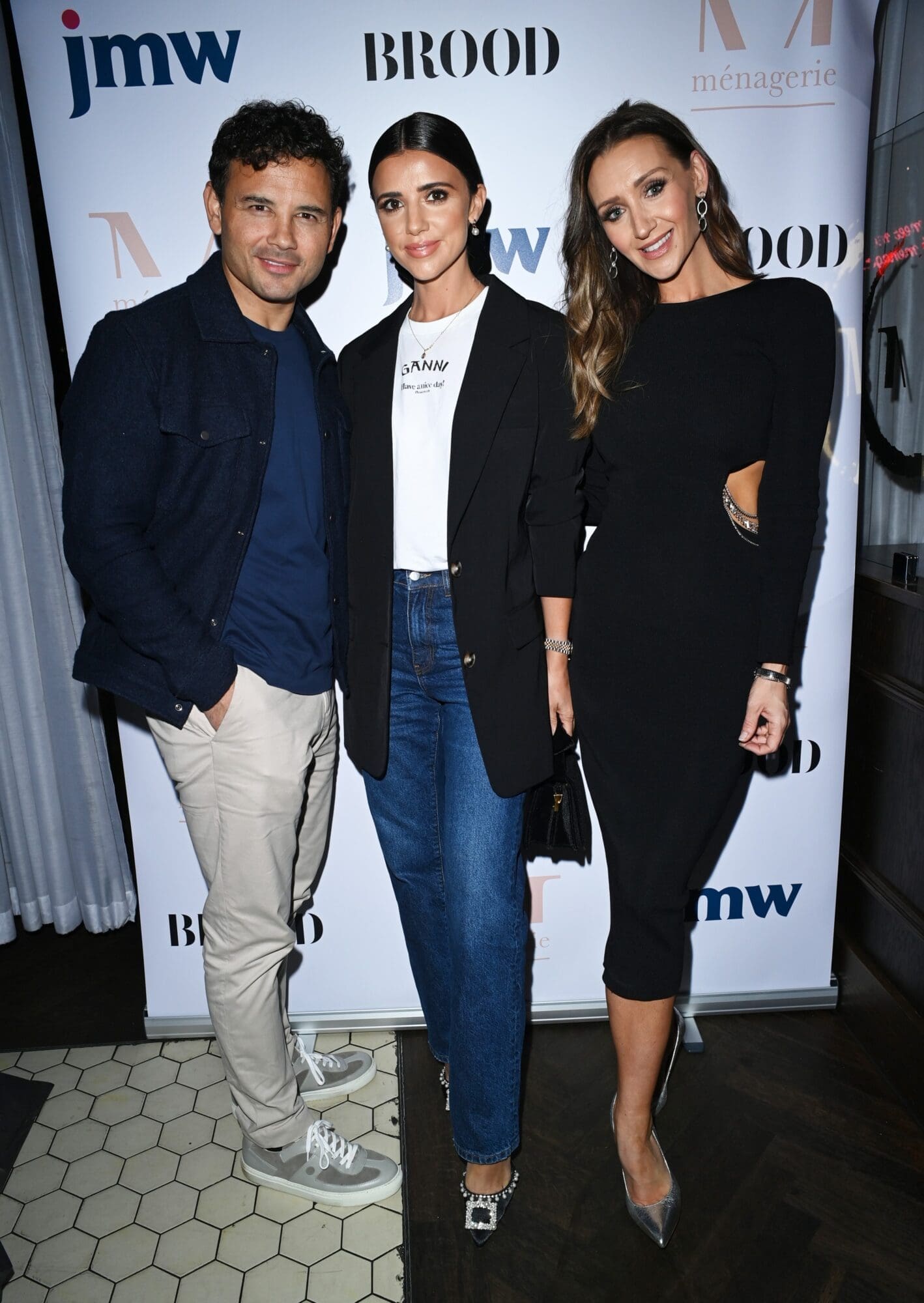 © Stephen Farrell Photography 
© Stephen Farrell Photography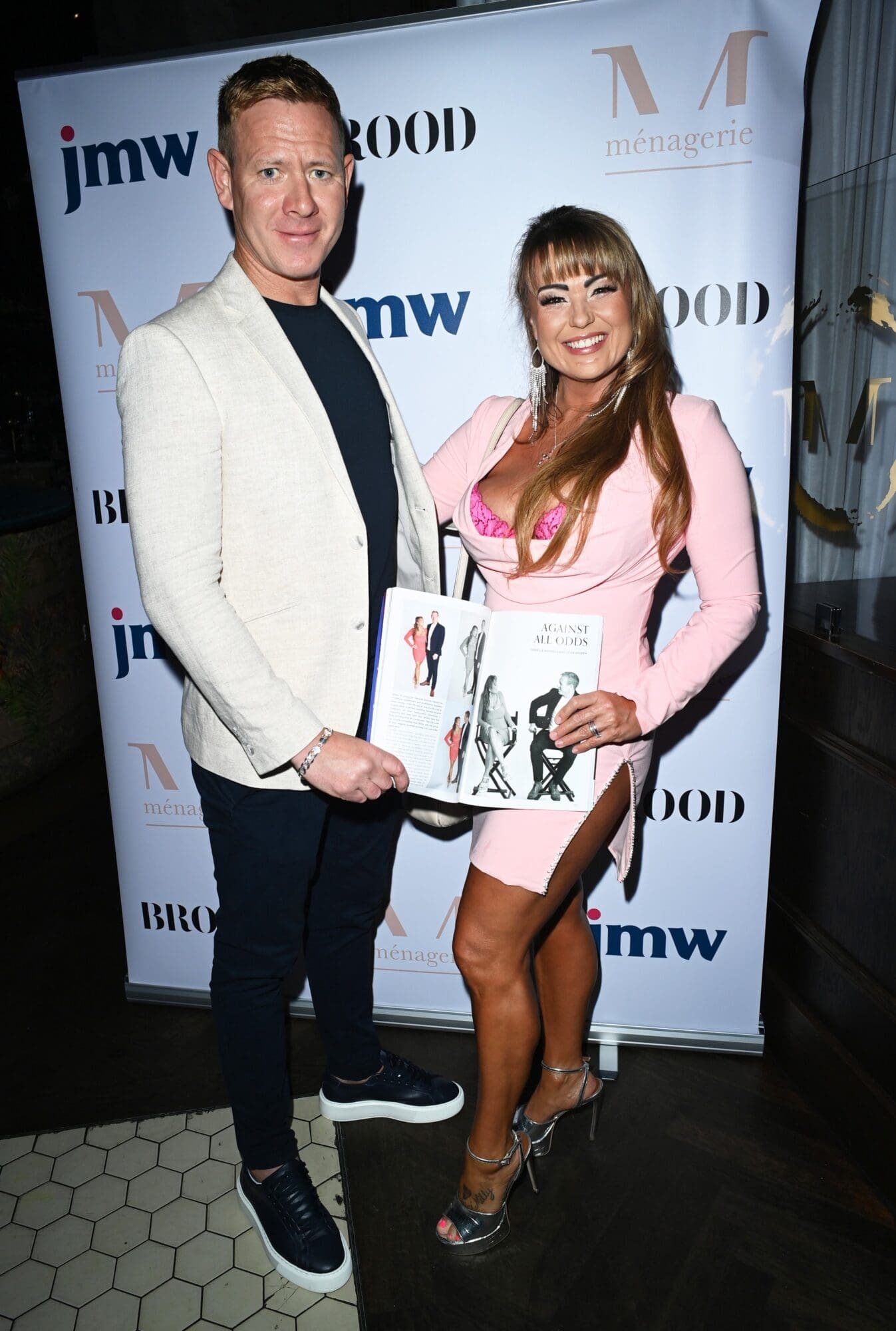 © Stephen Farrell Photography 
Lucy Mecklenburgh, Ryan Thomas, Cath Tyldesley and Sarah Jayne Dunn join the party of working parents to celebrate the launch of BROOD Magazine.
A host of guests from the media and business world came together at Manchester's landmark party venue Menagerie to celebrate the launch of the innovative BROOD Magazine's first printed edition sponsored by JMW Solicitors.
Founded by Mancunians; best selling Author Lolo Stubbs, Photographer Tom Pitfield and Dadpreneur Rob Stubbs, BROOD Magazine has created a unique platform for working and entrepreneurial parents to be inspired and share stories of the ups and downs of juggling a career whilst bringing up a family. Now after 18 successful months online, with features including everyone from Helen Skelton, Liz & Kelvin Fletcher to Olympian Rebecca Adlington, BROOD will now be on the shelves of WHSmith stores throughout the U.K with GMB's Charlotte Hawkins as their cover feature.
After making such an impact since starting the magazine, it's no surprise that BROOD has been listed as a finalist in the Innovator of the year category at this year's I love MCR Awards.
Catherine Tyldesley who was at the event gushed about her pride for her husband and fellow BROOD co-founders in an instagram post –
QUOTE from Catherine Tyldesley Insta "@auntiecath17 BROOD KLAXON
I can't tell you how unbelievably proud I am of my husband @tompitfieldphotography and his business partners
@broodmagazine. To say they've grafted to come this far is an understatement. Beyond passionate about creating a network of support for busy working/ entrepreneurial parents that are like us- juggling a brood! It's not easy being a working parent. In fact there are days when one feels like giving up!
But we don't. We can't. Nor would we wish to. This magazine has already helped so many working parents and the quick growth does not surprise me. If you're in need of inspiration, motivation, business advice, incredible interviews with incredible parents, support,
and relatability as a working parent- look no further. You can subscribe now @broodmagazine or – wonderfully- the magazine will be available in @whsmithofficial from OCT 11th!"
Sarah Jayne Dunn, was also at the launch spoke of her pride of featuring in the magazine.
• QUOTE FROM Sarah Jayne Dunn Insta – @sarahjaynedunn Gorgeous evening @menagerie_restaurant to celebrate the launch of @broodmagazine & Congratulations on your continued success and proud and privileged to be have featured in the mag
• QUOTE FROM Editor, Author & Mum of 4, Lolo Stubbs –
"Five years ago I opened my diary and wrote 10 goals in the back of it. One of those goals was to launch and become the editor of a magazine called BROOD.
A magazine that would inspire, inform, entertain and comfort fellow parents who were busy chasing their dreams whilst juggling their brood!
Fast forward to today, and myself & my fellow co-founders – Tom Pitfield & Rob Stubbs have made BROOD everything that it is today!
It is my wish that BROOD is always there for you when you need a pick me up, some parent humour, something to motivate you to keep
going on the days you feel like giving up, somewhere that reminds you that you are enough and makes you realise that you're not alone – because you're not!"
Images © Stephen Farrell Photography & Tom Pitfield Photography